Home Page
What's New?
C O L O U R
Wiring Diagrams

TR7, TR8, SD1
Parts Remanufacturing Projects
TR8 Fuel Injection Conversion
TR7 Rover V8 Conversion
Technical Tips Database
Wedgeparts
Fleet
Books & Links
Policies & Procedures
Triumph TR8 GM throttle body fuel injection (TBI) conversion
Air Cleaner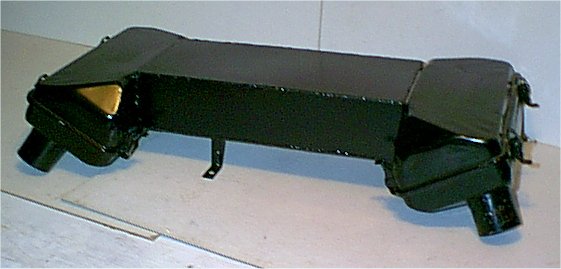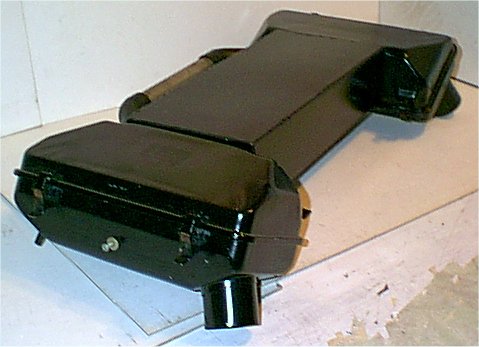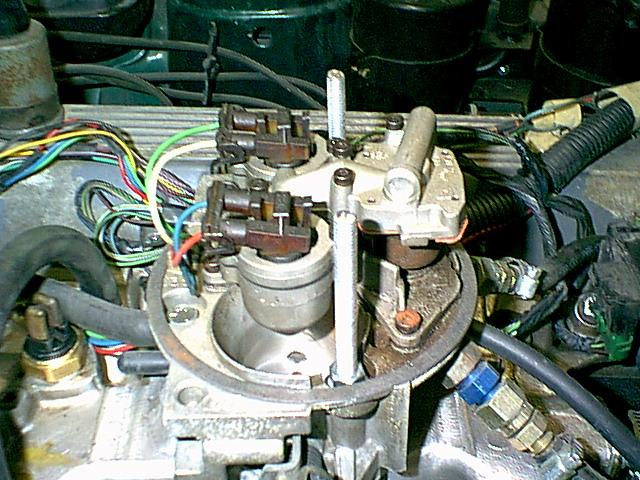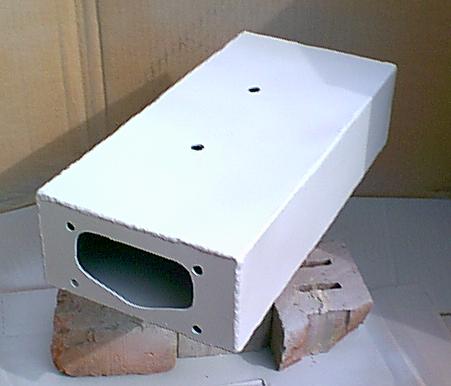 As with the four barrel conversion, we have not found a satisfactory air cleaner on the market, thus we decided to fabricate an adaptor to enable the original air cleaners to be reused. Unlike a carburettor, all of the devices that protrude from the TBI unit are below the air cleaner flange, thus enabling this adaptor to be a simple box construction. It remains to be seen whether this design will present any negative airflow characteristics.

Switching to the modifed factory manifold required a different approach to mounting the air cleaner adaptor. We decided to replace two of the throttle body mounting bolts with studs that extend up to the top of the air cleaner adaptor. We then drilled two holes in the top of the adaptor and secured it with two barrel nuts.

If you don't have the original air cleaners, one alternative might be Holley's side draft air cleaner which is available from Jegs under p/n 510-64280, but at over $200 it is a little pricey.